Your Local Swimming Pool Contractors Serving Oakville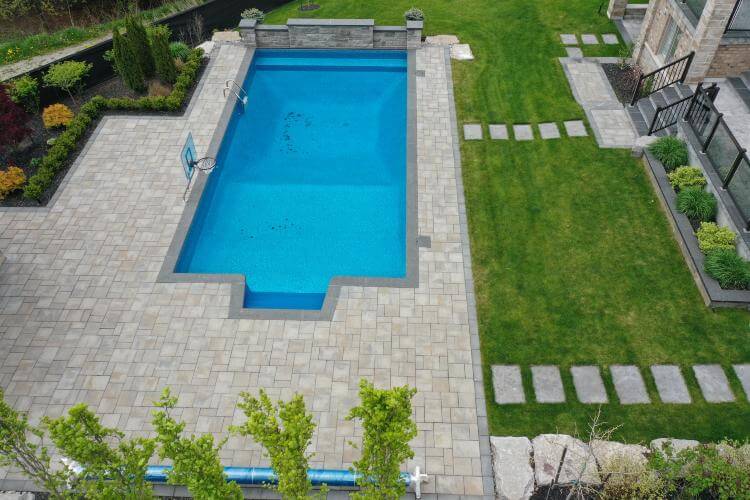 Points to Consider When Deciding on a Local Pool Contractor Near Oakville
If you are looking to have a swimming pool installed and want to be sure that you are always working with the very best swimming pool contractors near the Oakville area, then please consider doing your research as a homeowner.
Far too many people throughout the Oakville area are making the mistake of hiring the first contractor they find, the first contractor they are recommended or the first contractor that they see advertised.
Don't make that mistake! Below are questions to consider when hiring the right company for your project.

Not All Inground Swimming Pool Contractors in Oakville Offer Our Level of Satisfaction
As a reputable swimming pool contractor in the Oakville area, we always pride ourselves on customer satisfaction. The client satisfaction process begins the very first time you call us assuring you that you have made the right choice.
We are continuously working with our customers to ensure we remain one of the top swimming businesses in the Oakville area. We ensure that even the most challenging projects and situations are handled correctly and with our customers best interest in mind. It is important to us that every customer is 100% satisfied with their pool construction project.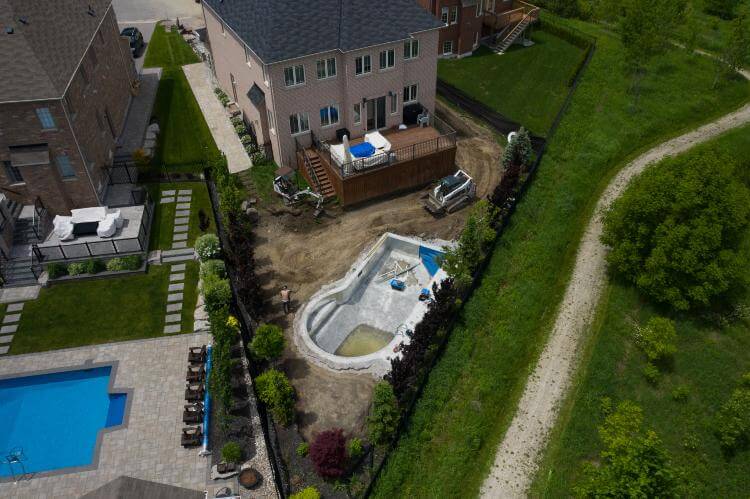 Availability Concerns When Selecting a Local Pool Contractor in Oakville
It's a good idea to make sure that you ask about how many jobs a local pool contractor has taken on in the last few years – but especially in the last summer season.
Top pool contractors in the business are usually booked well in advance. So if you are looking to book your swimming pool service with a certain date in mind then you may want to start to do your research well in advance. Swimming pool companies typically book projects into a schedule and may have significant wait times.
A good sign of a top-tier pool service- is a company that is reputable and busy, although you will want to make sure that they have room to accommodate your schedule as well.

As Oakville Pool and Spa Contractors, We Understand the Importance of Quality
It is always a good idea to ask if a pool company has received recommendations and referrals from other Oakville pool and spa contractors.
The pool industry is incredibly competitive, however, there is never a shortage of pool projects or pool companies to instal them. Top industry leaders – like the ones at AquaView Pools Inc. have built cordial and respectful relationships with other pool contracting operations in the community and therefore are able to recommend another company to make sure that clients are satisfied.
Any company that has the respect and admiration of their direct competitors is a company you can trust to do right by you.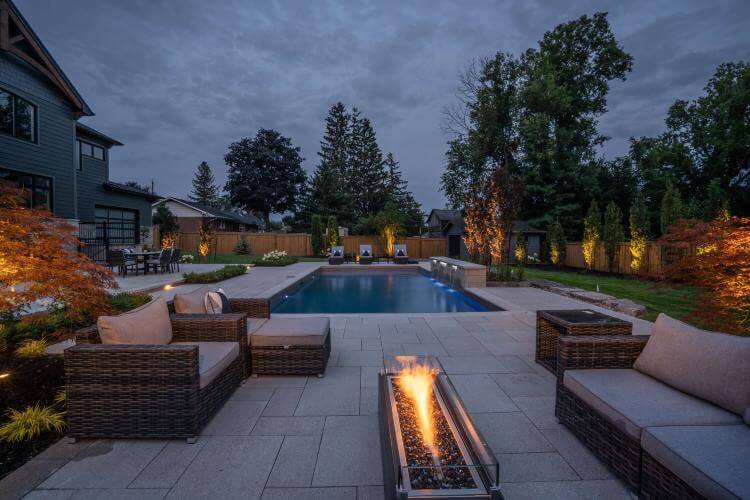 We Strive To Be The Very Best Pool Contractor in Oakville
It's always a good idea to ask for client referrals and testimonials from any of the pool organizations you are considering moving forward with.
You want to ensure you are reading recent and past reviews from previous customers about the experience they had with the pool contractor you could potentially be investing in. Honest and helpful information from these individuals can be seen online, on the company website or given to you by your pool contractor.

Top Quality Inground Pool Contractors Serving Oakville
AquaView Pools is incredibly proud of the honest reputation we have been able to build here in the Oakville area as one of the best inground pool contractors.
Our team of professionals are your backyard specialist-, building safe projects that are on time and within your budget.
To learn more, reach out to us here at AquaView Pools at your earliest convenience and we'll help in any way we are able to!
Swimming Pool Contractors Near Oakville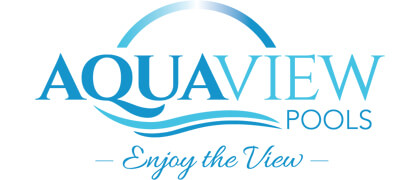 Aquaview Pools
10504 Islington Ave #835
Kleinburg, ON L0J 1C0
Tel: (647) 617-2782




5

/

5

stars – based on

9

reviews