Elite Swimming Pool Designers Serving Oakville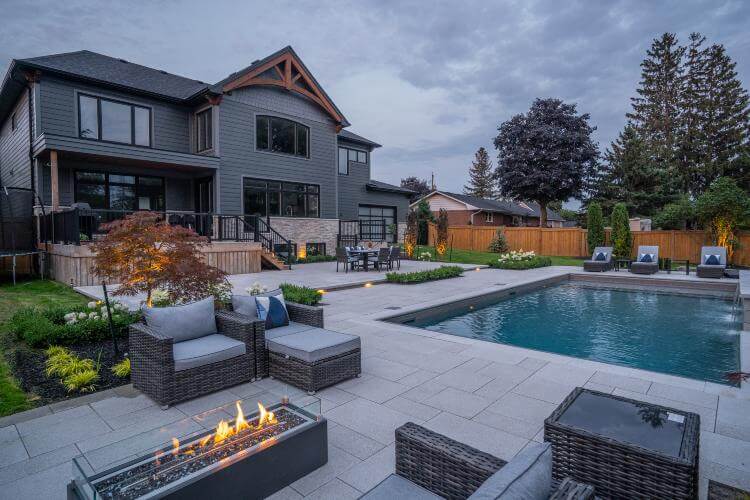 Your Local Professional Oakville Pool Designers
There are several different elements that go into creating the perfect backyard pool experience than most homeowners realize.
For years, the professionals at AquaView Pools have been providing top-tier luxury pool designer solutions in the Oakville Area. Transforming one backyard after another for friends, neighbors, and others in the community. By providing this service we are able to allow these people enjoy their outdoor spaces during the summer season each and every year.
If you want to create a beautiful backyard swimming experience for you and your loved ones, then you will want to consider the information below to help you select the best swimming pool designers for your project.

Flexibility That Differentiates Us from The Other Oakville Swimming Pool Designers
Swimming pool designers in the Oakville Area that are successful and achieve the best results for their customers are the ones that are flexible in the design and implementation of the swimming pool projects.
Every backyard project is different, unique and can face its own challenges. Top-tier Oakville area swimming pool professionals understand this better than anyone else, and that's exactly what you get when you hire the professionals at AquaView Pools Inc.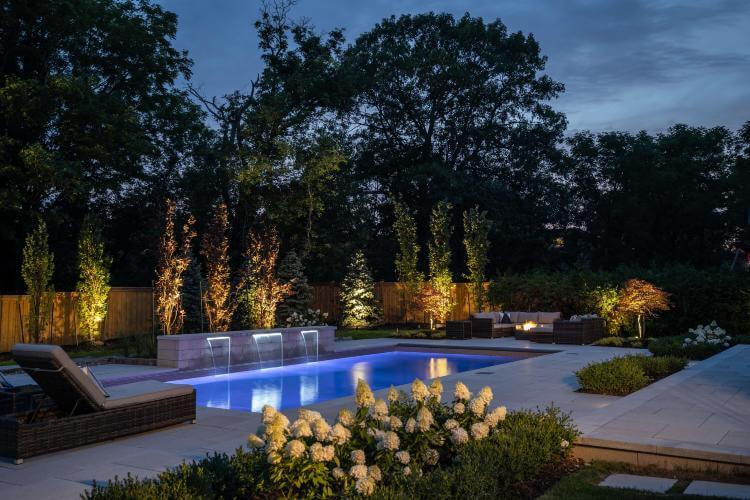 Experience Is Quality When Choosing An Inground Pool Designer in Oakville
Always ensure that you hire a professional who has significant experience with inground pool designs. Professionals that recognize the complexity of theses types of projects will keep you on budget and make sure your vision is never compromised when installing your new swimming pool.
The best and most experienced designers are going to consideration many different aspects when designing a pool. Working diligently with customers to create a one-of-a-kind backyard experience that increases the quality of life for the new pool owner and the value of the property.

Hire The Best Pool Designers in Oakville To Create The Best Backyard Experience
A good pool designer in the Oakville area needs to be clear and consistent when creating a diverse and functional backyard design.
Your swimming pool needs to be created while keeping in mind your home so that it can look like a part of your home instead of an addition to your home. Making sure it is integrated into your homes landscape as well as any other landscaping elements in your outdoor space.
Top designers know how to create a backyard design that can be properly scaled, centered and elevated so your pool and landscape are accurate and precise.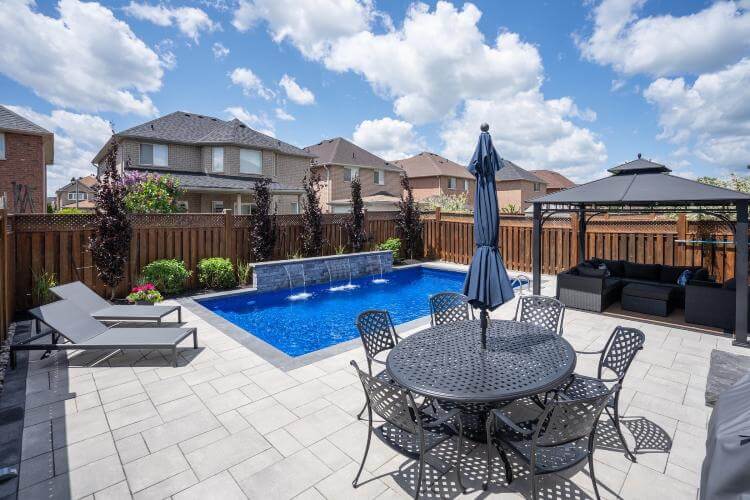 The Right Luxury Pool Designer Can Create a Beautiful Backyard Oasis on Any Budget
Adding a pool to your home will always add luxury and value to both your life and your home.
Talented luxury pool designer professionals should clearly communicate the process of any project to customers. Allowing them to understand the process and ask any questions they may have.
Most importantly, these top-tier professionals should be able to help you create your backyard oasis without you having to spend increasing amounts of money. They will be able to help you find luxurious options that will suit you needs and that are feasible.

Hire The Best Designer Pool Company Serving Oakville
The professionals at AquaView Pools Inc. understand exactly how to create the perfect backyard experience for you, the customer. Working closely with our customers in the Oakville Area to create the ultimate backyard swimming pool experience.
AquaView Pools Inc. is one of the top designer pool companies in the Oakville area. They continue to have success in top-tier swimming pool experiences as experienced professionals and your backyard specialists.
To learn more, contact us today to answer any questions you might have.
Swimming Pool Designers in Oakville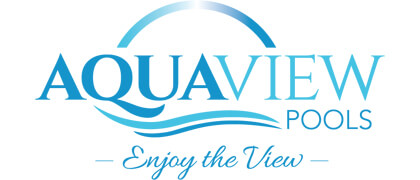 Aquaview Pools
10504 Islington Ave #835
Kleinburg, ON L0J 1C0
Tel: (647) 617-2782




5

/

5

stars – based on

9

reviews